Posted by Jay, September 13th, 2011
Alan "In it to win it" Sinnott has won the Prodrift 2011 Championship after a year of incredible driving!
The Co. Carlow man, who's SR20 powered AE86 Corolla known worldwide in the drift scene was looking better than ever in its new coat of red paint, drove in usual all-out flat-out fashion taking on the best Drifters from across the world at the Prodrift Finals / Japfest weekend in Mondello Park!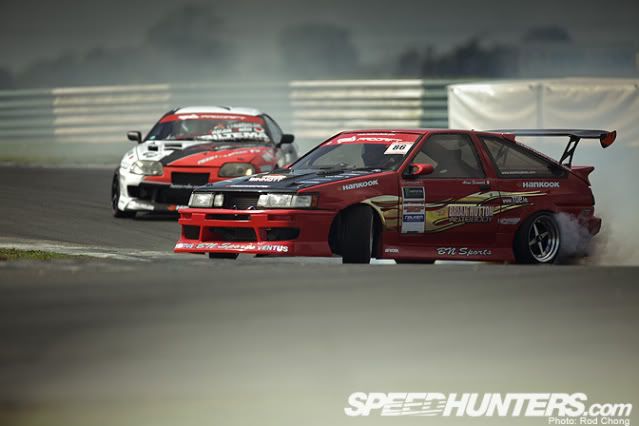 Pictured here with fellow Hankook-Tyre's driver, Fredric Aasbo, just one of the guest drivers of the weekend.. Sunday was an awesome spectacle, one that Irish Drifter's and fans alike will remember as the biggest and best Drift event on our Island to date!
Congrats again to Alan Sinnott for the Championship win, and if you havnt seen it, be sure to check out Prodrift's Behind the Visor interview from earlier this year!